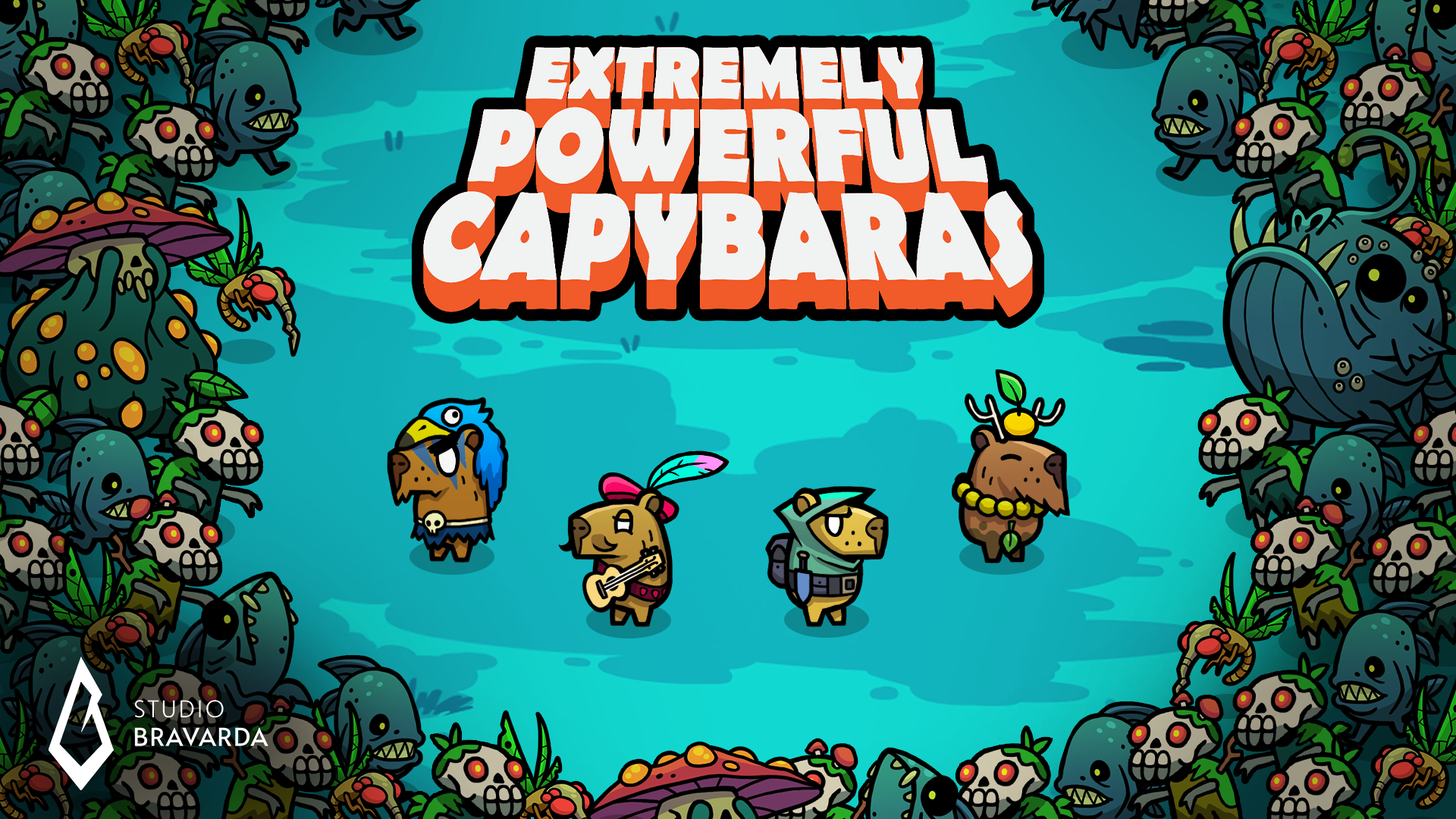 Extremely Powerful Capybaras
Hey there, Capybara warriors! 👋
We'd like to invite you (and your friends) to test your rodent might on Extremely Powerful Capybaras' very first demo!
Choose between four capybaras, defeat hordes of enemies to gain experience, then level up your party to pick up more weapon and ability cards!
Please note that the game only supports local co-op and that controller support is limited as of now. We'll also update the demo with any feedbacks. Just press F8 in-game and send your message to us!
To get closer to the game's development, you can join our Discord server: https://discord.gg/hYGMtgPdGa**
You can also follow us on our Social Media channels to check gameplay footage and some cool gifs!
@studiobravarda
https://www.tiktok.com/@studiobravarda
Get Extremely Powerful Capybaras